| | |
| --- | --- |
| Business Wear, Polos, T Shirts and More | Greeting Cards! |
Featured Item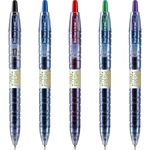 Retractable Bottle 2 Pen Gel Ink Rolling...
Made from 89% recycled plastic and mimicking a bottle of water, features our vibrant G2 Gel ink. It's water resistant, smear-proof and exceedingly smooth for skip-free writing every time. Also, it's r...
$1.70 - $2.50
MG Print and Promotions
When you choose MG Print and Promotions you can be assured of receiving one to one conscierge style service for all of your marketing and promotional needs.
Our main goal is to understand our clients goals and to help them achieve those goals within an established budget.
MG Print and Promotions is THE number 1 source for all of your marketing and promotional products needs.
You have come to the right site if you need:
Trade Show Supplies

Tote Bags

Printed and Embroidered Apparel

T Shirts

Calendars

Corporate Gifts

Giveaway items

Pens

Mugs

Printed material

Banners and Signs

Logo merchandise

Table throws and runners

Promotional Products

Golf Items

Drinkware

Wrist Bands

and more!
Conveniently located on the New Hampshire seacoast with a sales office in Massachusetts we can meet our clients needs anywhere.
Unparalleled customer service, attention to detail and roots firmly established in our community means that we are here to serve you our customer for the long haul.